Boston Pizza is one of Canada's top casual dining brands. They serve more than 40 million guests, across the country, each year - both in-store and online. As their number of online orders grew with the rise of mobile food ordering, Boston Pizza needed a new website that elevated their brand while providing a seamless digital experience.
1. The website was outdated, visually unappealing, and did not support the e-commerce and marketing capabilities the client envisioned. 
2. The restaurant needed to decrease cart abandonment and develop a stronger relationship with logged-in customers.
We started with customer research and journey mapping in order to understand the different touch points a customer goes through in their Boston Pizza ordering experience. How they felt, what they were thinking, and how might we help them at every stage so that they can go from being hungry to satisfied as quickly as possible.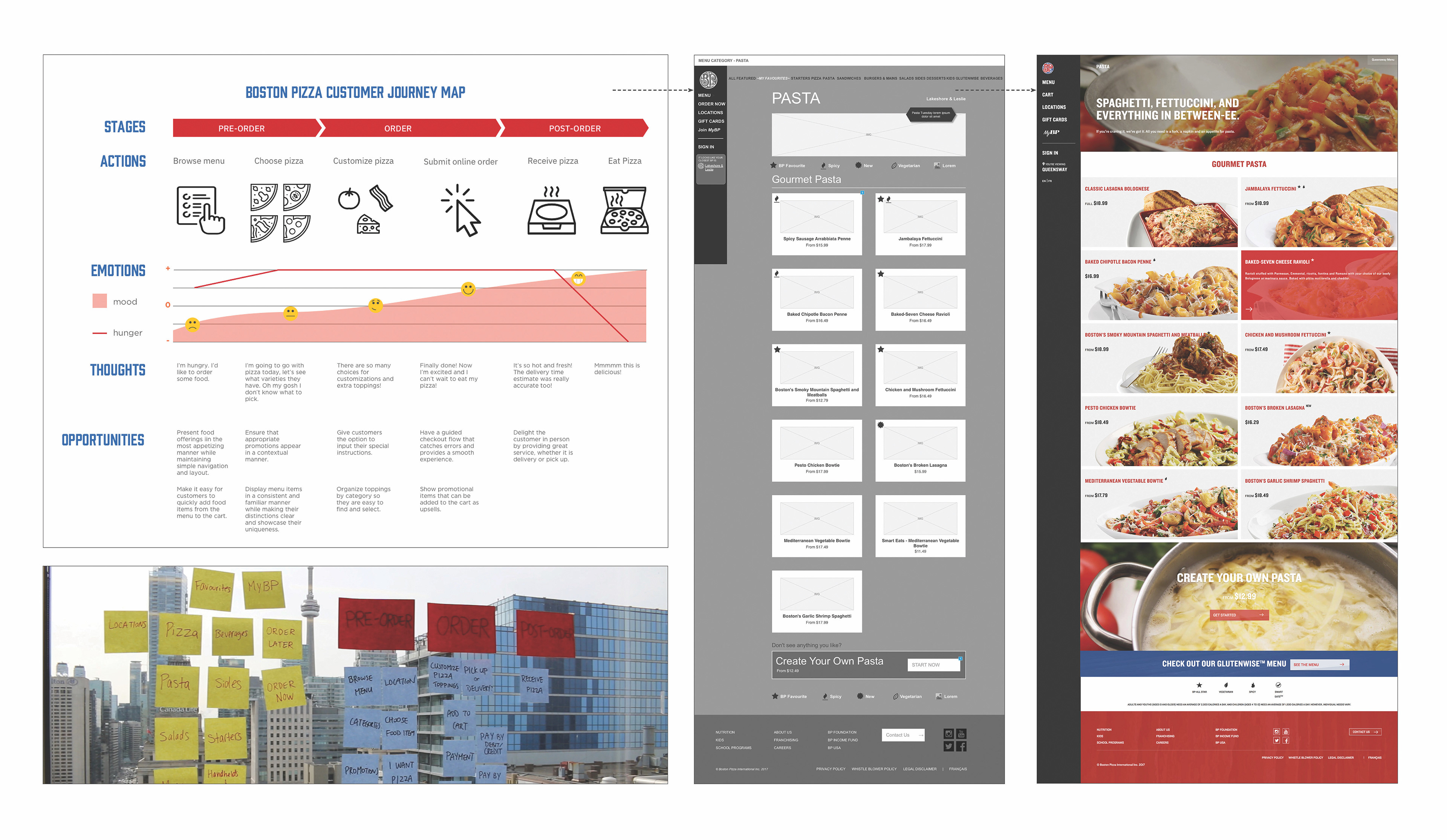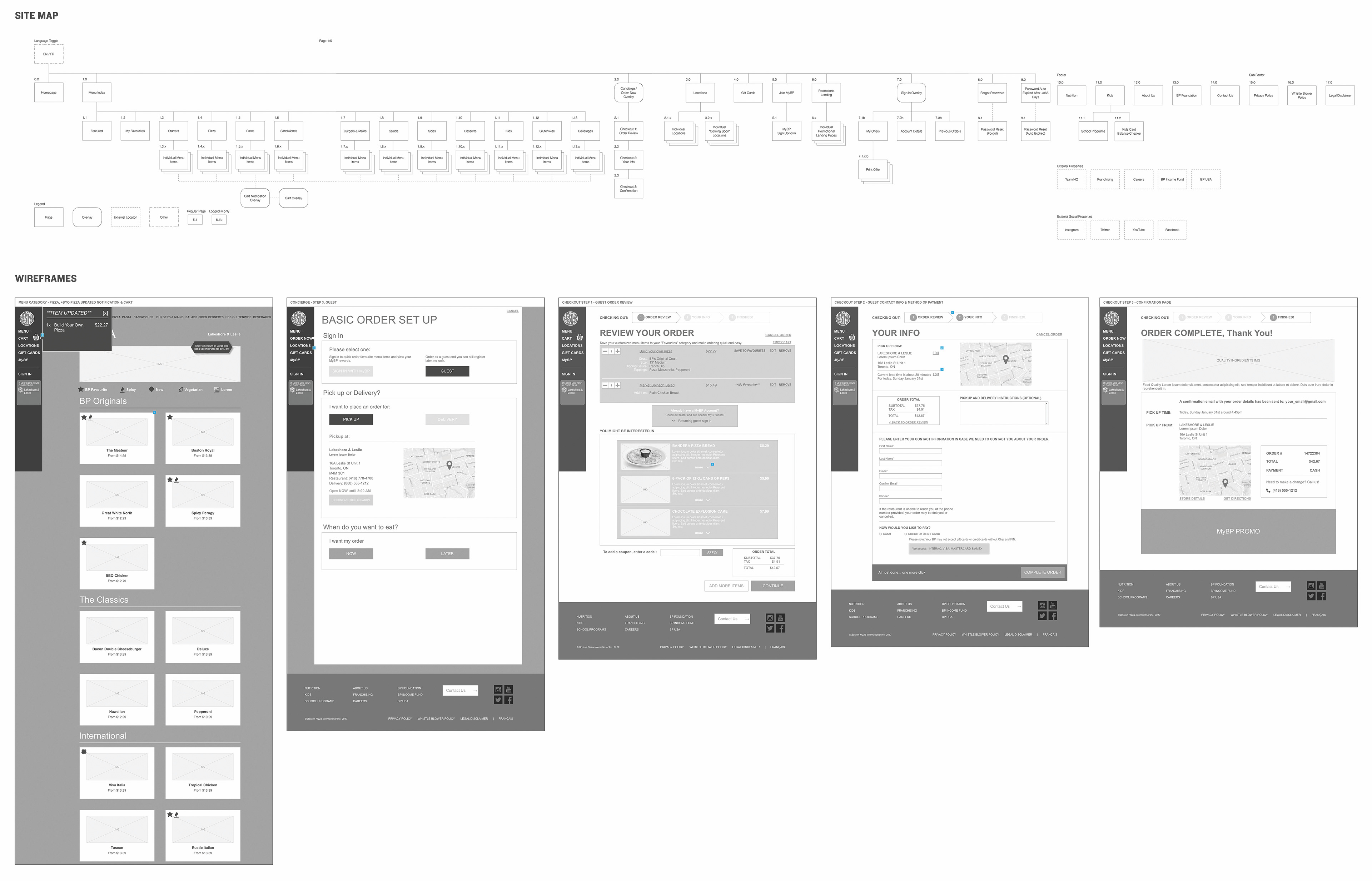 To help the analytics team pinpoint where exactly customers are dropping off, we mapped out a detailed cart analytics flow to help them create tracking tags so we can use data to troubleshoot. Working closely with the art director and production designers, we also created a new look and feel for the website to illustrate an elevated brand image.

By implementing the website on AEM (Adobe Experience Manager), we also gave Boston Pizza the ability to edit content, add new content, and create new pages using customizable components. The marketing manager can easily manage new store openings, new promotions and banners, as well as share assets amongst internal teams and external partners.
One challenge we faced was that the AEM interface was not exactly intuitive when the marketing manager tried to carry out these tasks. Although Boston Pizza is one brand, different restaurants across Canada actually have different menus and promotions that need to be managed separately, while still sharing some common components and assets. As UX Designer, I approached it from an education point of view and created a tutorial document that walked through the marketing team step-by-step, so they could understand how to edit the website using AEM without any hiccups. 

Check out the AEM tutorial document:
The new site increased guest engagement and helped Boston Pizza receive more online orders.  For the customer, they were able to go from phone to fork more quickly and efficiently.

Metrics 6 months from launch: 
- 14% increase in logged in orders
- 27% decrease in cart abandonment