Wiley Education Services helps colleges and universities expand their market reach, supporting students and faculty, and providing exceptional learning experiences. One of their key goals is to help higher education institutions increase enrolment and support the students along their journey.
- The marketing department manages 40+ college websites that are all different and difficult to manage. 

- Many of these websites are difficult to navigate and lack the information students seek. Tuition info is often hidden to direct students to the Request for Information form so the program manager has an opportunity to enrol the student on the phone.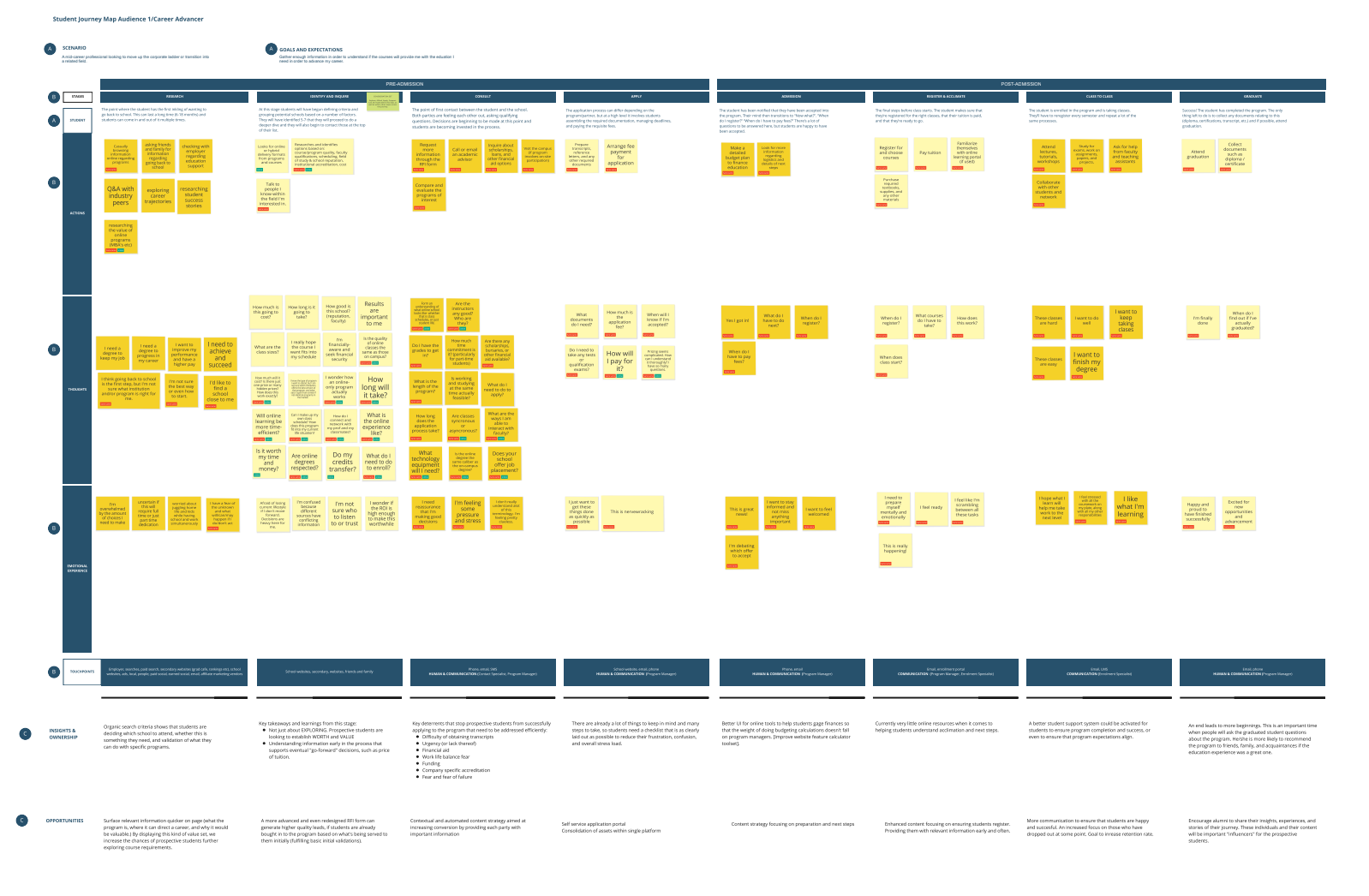 In this project, I worked closely with the User Experience Architect, Cherie Korol, in order to design a detailed website architecture that can be applied for all 40+ unique college websites, while still being customizable to their individual needs. We enhanced the ease of navigation, surfaced important hidden information that was buried, and addressed key questions that students were asking through organic search. In this process, we utilized Realtime Board to put together ideas, map out questions and frameworks, and create a strategy before proceeding to wireframes in Sketch. We also conducted a card sort test using Optimal Workshop and used findings from remotely recorded online user testing to iterate and validate our designs. 
If you're interested in seeing the full card sort analysis, and the full project process, click on the button!